For Sale
email addresses have been modified to prevent harvesters from collecting them.
Replace _AT_ and _DOT_ with @ & . respectively.
---
Custom 458 Winchester Mag Express Rifle

Controlled Feed Mauser Action.
Ammo included:
48 rounds of Winchester 500 grain,
48 rounds of Hornady 500 grain,
20rounds of Barnes 500 grain super solid

Express Rifle actions are operated at the shoulder. This requires practice with
reduced recoil ammo. For this purpose, I have included 4 boxes of low recoil
458 from Farnsworth Ammunition. Hunting ammo averages $85 a box and is included.
Total Price: $1,000

Contact: Rick Bauer at (440)354-6713
Scopes, Dies & Holsters
Viper 4-16x40 HS-T MRAD knobs and reticle. VMR-1 reticle. Scope was on Ruger 22LR caliber gun.
Scope is in like new condition. Additional photos available. $275
Vortex 6.5-20x50 model number VPR-M-06BDC. Dead hold BDC reticle.
Includes original box and Vortex front and rear flip caps, lens cloth.
Scope is like new in perfect condition, has been on rifle in safe since purchased. $275
Lee collet sizing dies,
new never used.
1 set .243WIN
2 sets .22-250. $13/each

Double Alpha Academy Glock 9mm,
.40S&W sized frame (example Glock 17)
Excellent condition. $30

Minotaur MTAC Inside waistband holster
for Glock 19 and similar frame Glocks.
Like new, never used. $30
Contact Randy Scott @
9250rcs_AT_gmail_DOT_com
---
TC Encore Pro Hunter
Stainless TC Encore Pro Hunter receiver, stock, and forend. This was purchased new as a 500 S&W, but I have since sold that barrel.
There is less than 200 rounds on this platform and it is in great shape. It has spent 99% of its life buried in my safe.
Price: $350.

Email Chad at
brunnerc_AT_gmail_DOT_com

if interested.
---
Hoyt Youth Bow
purchased in 2013 in winter realtree camo.
Draw length:18-28"
I believe lbs is: 25-45 but not for sure. My wife has the exact same model in blue and loves it, but the son has outgrown his.
Comes with everything you see including case, arrows, quiver, trigger and assembled items on bow.
Come and shoot it and we will set it up for you if you are interested.

Asking $175 obo

Jonathan McKenzie
216-551-8344 call/text
Email: jonathan_DOT_mckenzie_AT_yahoo_DOT_com
---
Nikon Prostaff Riflescope
3-9x40 Matte NP #6721 Nikoplex (Duplex)
Asking $135.00
308 Winchester Ammo
124 boxes of Remington, American Eagle or Federal
Asking $12/box
contact Ken Spencer @ 216-469-8329
---
Excess shooting supplies
.44 Magnum
Winchester Model 94AE carbine
peep site installed; $700
Mossberg 20-gauge pump shotgun with Accuchoke 24" barrel - $250

5400 Federal Large Pistol primers - $30/1000 or $140/5400
200 CCI Large Pistol magnum primers - $3/100 or $5/200
MEC 12 gauge reloading press - $50
Older Trius trap thrower
- FREE
Contact: Wayne Westbrook @ wombat_AT_ncweb_DOT_com or 440-474-4186
---
Smith & Wesson Performance Center Model 327


8 shot 357 Magnum Revolver
Excellent condition, great shooter, great Smith & Wesson Trigger! Gun, Holster and 2 boxes of Buffalo Bore short barrel 357 mag personel protection ammo. Missing original box and manuals.
Serious inquiries only! This is a $1,300 gun
Price: $1,140
Contact: Jason at
y99bluegt_AT_yahoo_DOT_com
or
440-867-1808
.
SKU:170245
Model: 327
Caliber: .357 Magnum® or .38 S&W Special +P
Capacity: 8 Rounds
Barrel Length: 2" / 5.1 cm
Front Sight: Red Ramp
Rear Sight: Fixed
Grip: Wood
Trigger: Color Case with Overtravel Stop
Hammer: Color Case Tear Drop with Pinned Sear
Frame: Large - Exposed Hammer
Finish: Matte Black
Overall Length: 7" / 17.8 cm
Material: Scandium Alloy Frame / Titanium Alloy Cylinder
Weight Empty: 21.4 oz / 606.7 g

Performance Center:

• Titanium Cylinder & Barrel Shroud
• Scandium Frame
• PC Trigger with Stop
• PC Tuned Action

Performance Center guns originate from standard designs or are created from the ground up. From hand-cutting and fitting to fine tuning for precision, these firearms are top performers. Products from the Performance Center are the ultimate expression of old-world craftsmanship blended with modern technology.
---
New, never fired, Smith and Wesson SW40VE
Comes with two magazines, a carrying case and a box of bullets all for the price of $500.00.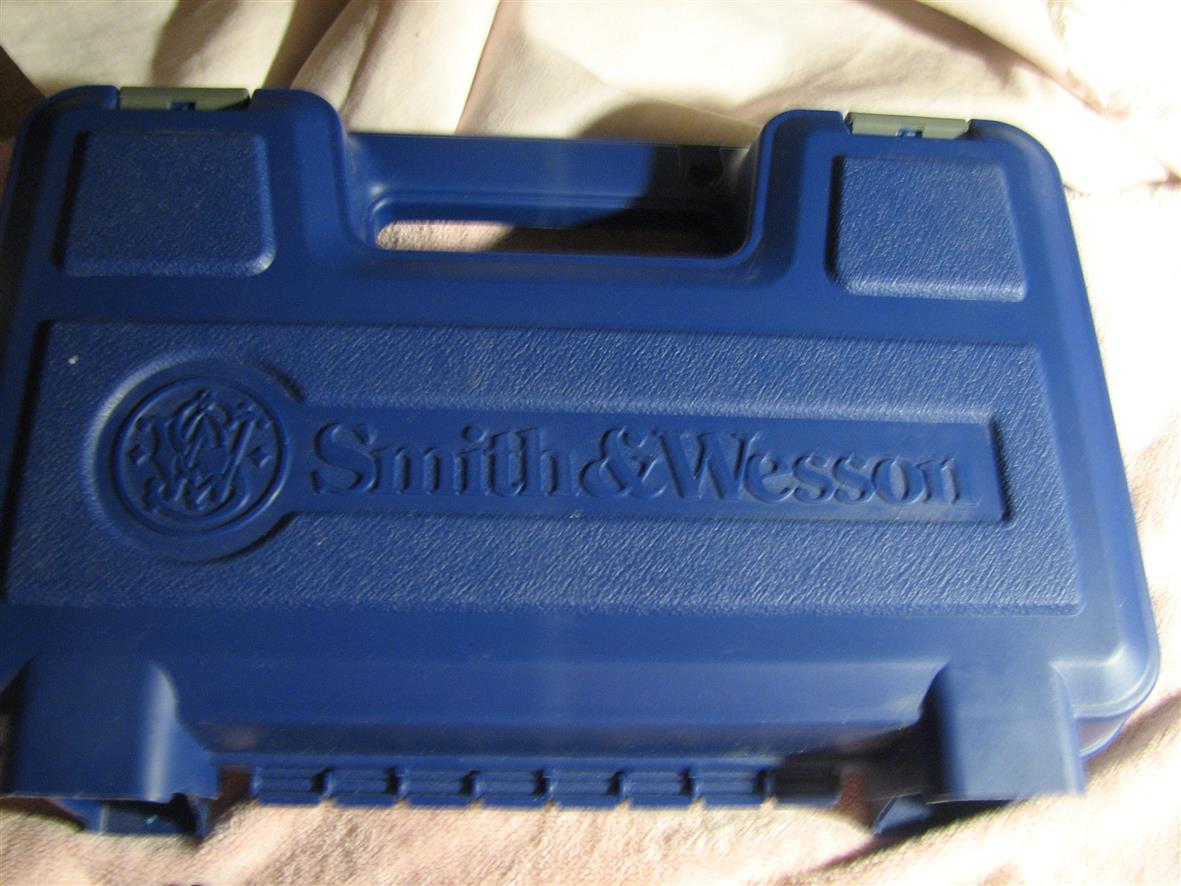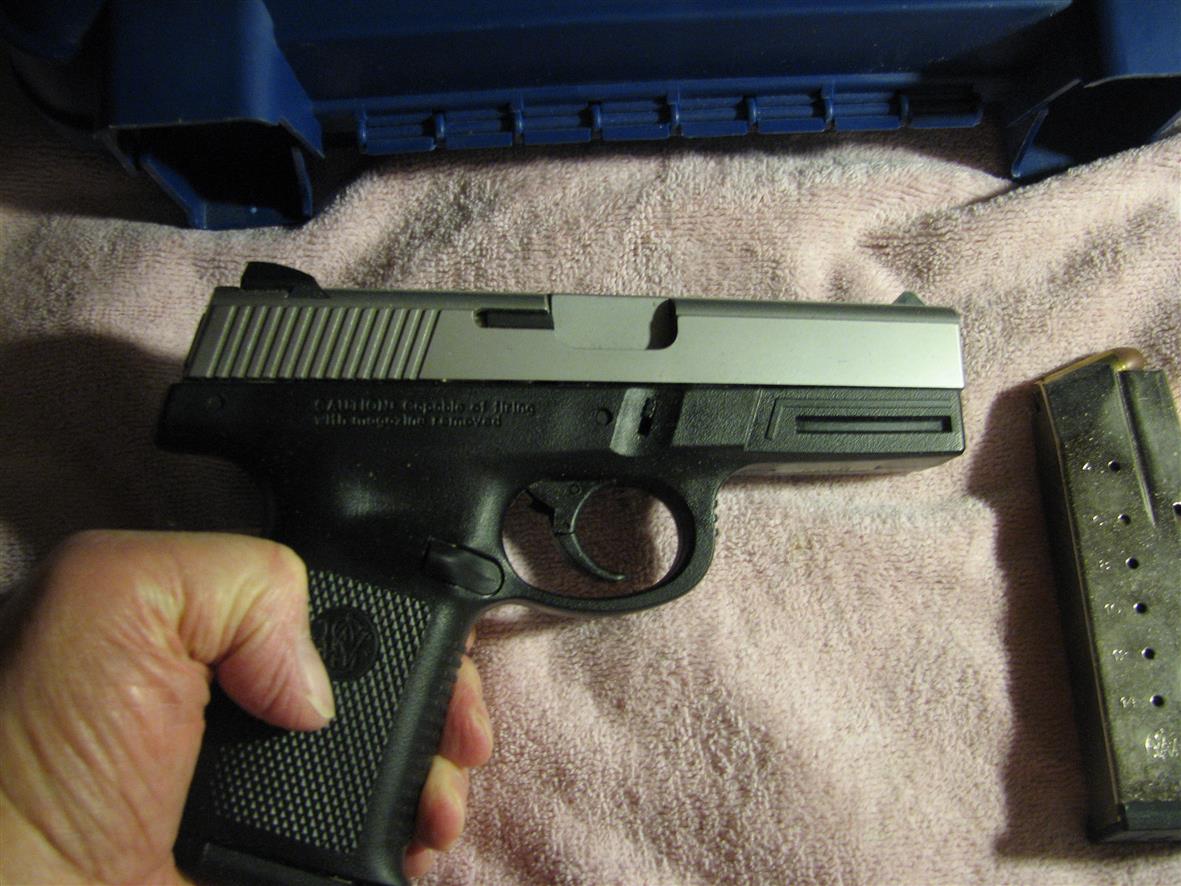 Contact Edward Hayes at
mrfish43_AT_gmail_DOT_com

or 440-725-9586
---
Bullet Casting Lead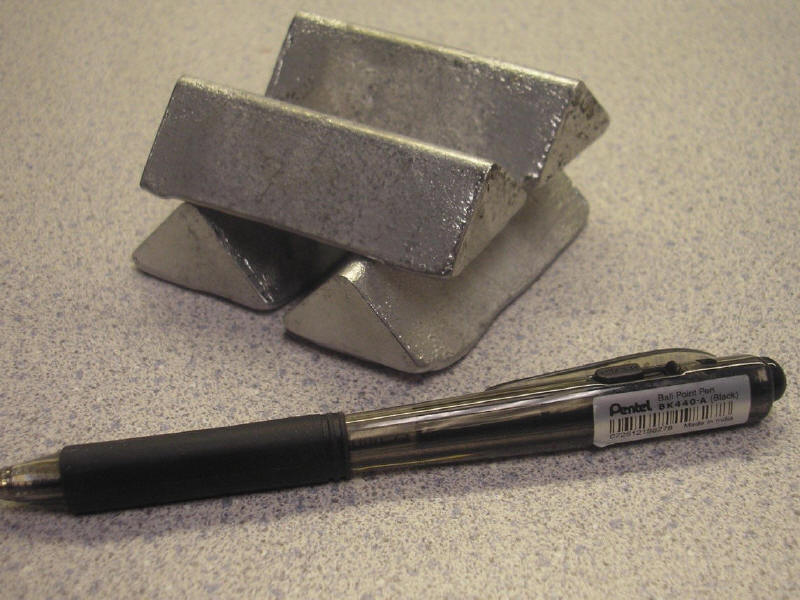 Reclaimed indoor range lead.
Clean and suitable for bullet casting.
No minimum quantity, $1/pound
440-479-9136 or 440-479-3231
---
Mitchell Arms High Standard-Citation II .22LR
Stainless Steel - 5 1/2" Bull Barrel - with 4 magazines
$400.00 or trade for the right 9MM
Call Brett at 440-357-8041 or
email brett A-T wakinggiant76 D-O-T com
---
e-mail crooked d-o-t creek d-o-t email a-t gmail d-o-t com to add an item.
---