For Sale
---
Nikon Prostaff Riflescope
3-9x40 Matte NP #6721 Nikoplex (Duplex)
Asking $135.00
308 Winchester Ammo
124 boxes of Remington, American Eagle or Federal
Asking $12/box
contact Ken Spencer @ 216-469-8329
---
Excess shooting supplies
.44 Magnum
Winchester Model 94AE carbine
peep site installed; $700
Mossberg 20-gauge pump shotgun with Accuchoke 24" barrel - $250

5400 Federal Large Pistol primers - $30/1000 or $140/5400
200 CCI Large Pistol magnum primers - $3/100 or $5/200
MEC 12 gauge reloading press - $50
Older Trius trap thrower
- FREE
Contact: Wayne Westbrook @ wombat_AT_ncweb_DOT_com or 440-474-4186
---
Smith & Wesson Performance Center Model 327


8 shot 357 Magnum Revolver
Excellent condition, great shooter, great Smith & Wesson Trigger! Gun, Holster and 2 boxes of Buffalo Bore short barrel 357 mag personel protection ammo. Missing original box and manuals.
Serious inquiries only! This is a $1,300 gun
Price: $1,140
Contact: Jason at
y99bluegt_AT_yahoo_DOT_com
or
440-867-1808
.
SKU:170245
Model: 327
Caliber: .357 Magnum® or .38 S&W Special +P
Capacity: 8 Rounds
Barrel Length: 2" / 5.1 cm
Front Sight: Red Ramp
Rear Sight: Fixed
Grip: Wood
Trigger: Color Case with Overtravel Stop
Hammer: Color Case Tear Drop with Pinned Sear
Frame: Large - Exposed Hammer
Finish: Matte Black
Overall Length: 7" / 17.8 cm
Material: Scandium Alloy Frame / Titanium Alloy Cylinder
Weight Empty: 21.4 oz / 606.7 g

Performance Center:

• Titanium Cylinder & Barrel Shroud
• Scandium Frame
• PC Trigger with Stop
• PC Tuned Action

Performance Center guns originate from standard designs or are created from the ground up. From hand-cutting and fitting to fine tuning for precision, these firearms are top performers. Products from the Performance Center are the ultimate expression of old-world craftsmanship blended with modern technology.
---
New, never fired, Smith and Wesson SW40VE
Comes with two magazines, a carrying case and a box of bullets all for the price of $500.00.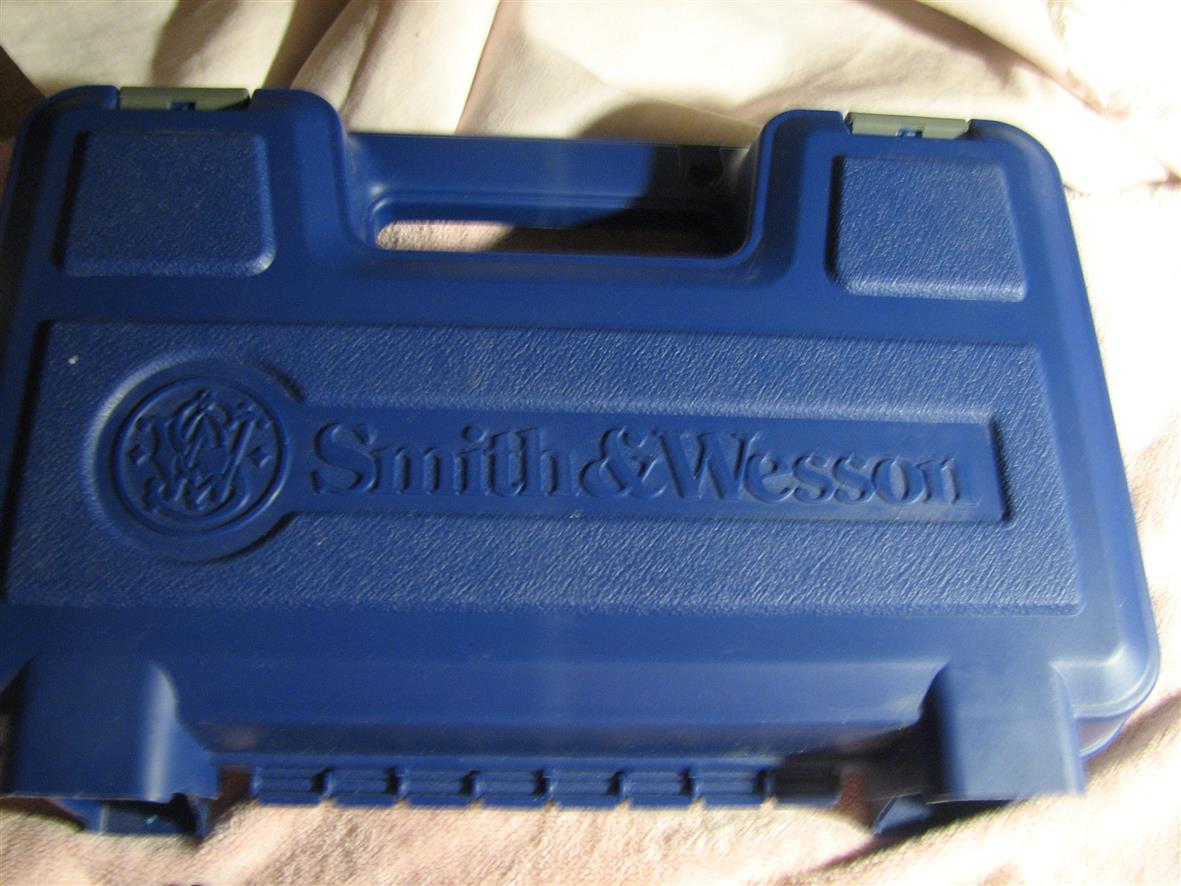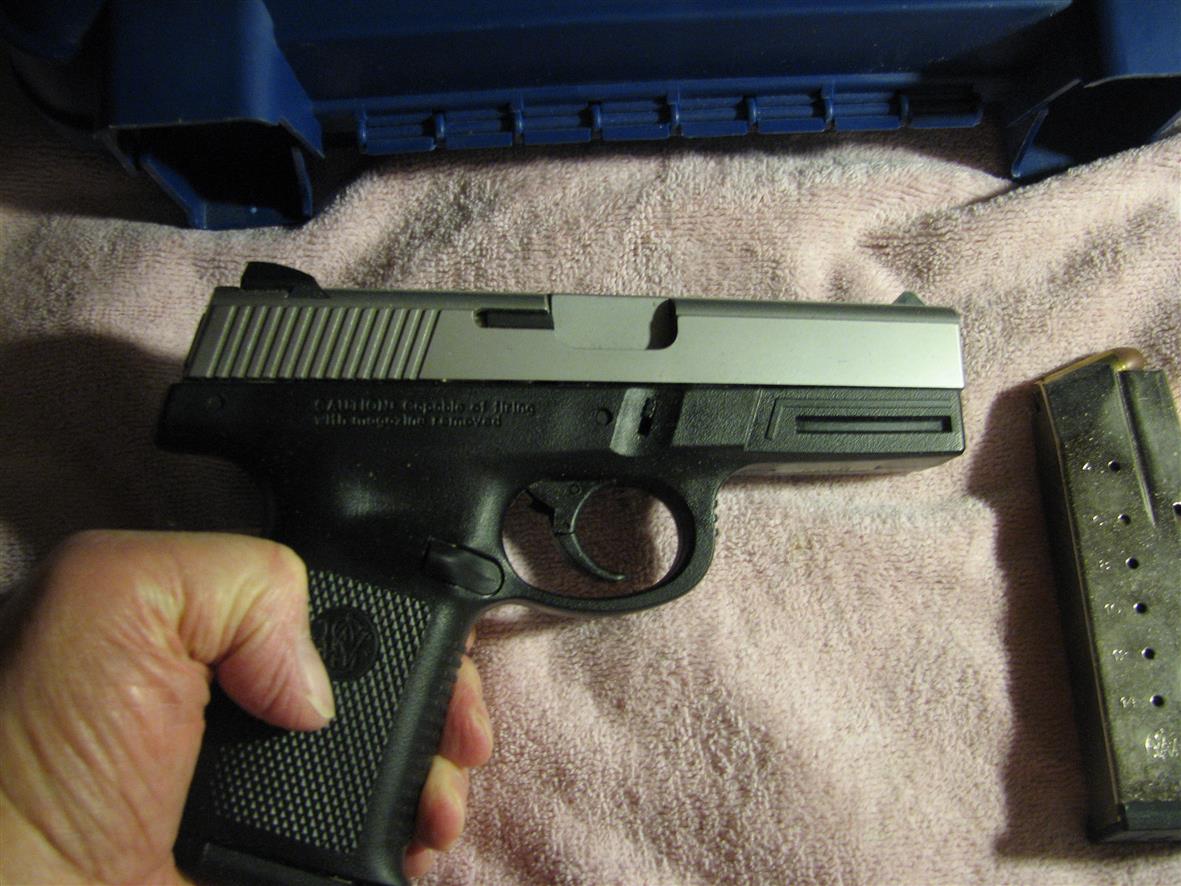 Contact Edward Hayes at
mrfish43_AT_gmail_DOT_com

or 440-725-9586
---
Bullet Casting Lead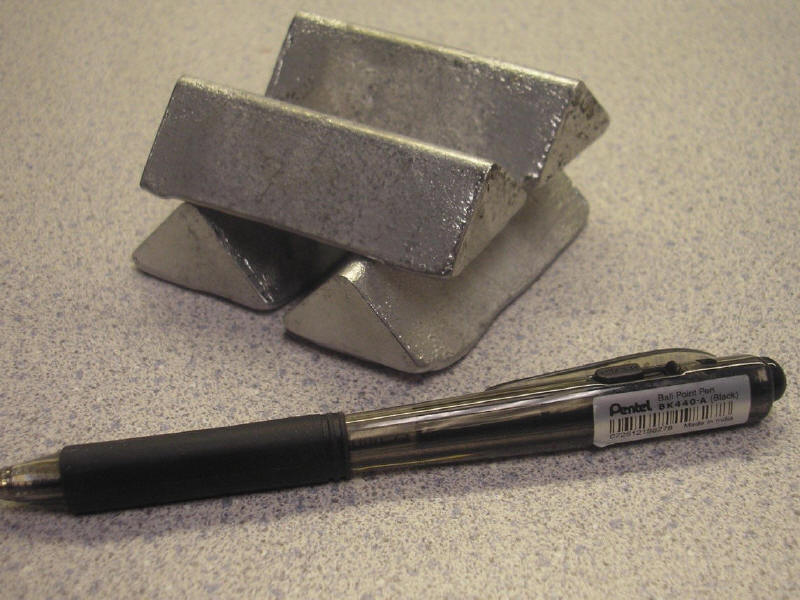 Reclaimed indoor range lead.
Clean and suitable for bullet casting.
No minimum quantity, $1/pound
440-479-9136 or 440-479-3231
---
Mitchell Arms High Standard-Citation II .22LR
Stainless Steel - 5 1/2" Bull Barrel - with 4 magazines
$400.00 or trade for the right 9MM
Call Brett at 440-357-8041 or
email brett A-T wakinggiant76 D-O-T com
---
e-mail crooked d-o-t creek d-o-t email a-t gmail d-o-t com to add an item.
---